Hannes Minnaar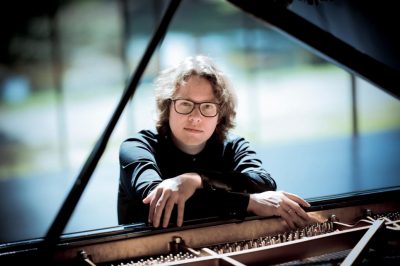 In April 2019, Hannes Minnaar was the first Dutch pianist in 20 years to perform on the renowned piano series, Serie Meesterpianisten, in Amsterdam's Concertgebouw. The Dutch press hailed his debut as an undisputed success and Holland's national newspaper NRC Handelsbad claimed "Hannes Minnaar proves to belong at home among the Master Pianists". Hannes Minnaar is now firmly established in his native Holland where he is invited to play with all the Dutch orchestras.  He has has been soloist with the Royal Concertgebouw Orchestra and after ending the season as soloist with the Hague's Residentie Orchestra, he will return to the Concertgebouw Hall to perform Chopin No. 1 with Munich Symphony orchestra on the 2019 summer ROBECO series.
In recital Hannes Minnaar performs throughout the Netherlands every season and as a member of the Van Baerle Trio (founded with fellow colleagues Maria Milstein and Gideon den Herder in 2004) the tours that he undertakes form vital aspects of Hannes's musical raison d'être.   His studies with his teachers Jan Wijn and Ferenc Rados and masterclasses with Menahem Pressler have deeply informed his development and inspirations.
Hannes Minnaar's recording of the complete Beethoven Piano concertos (Challenge Classics) with Netherlands Symphony Orchestra, under the baton of Jan Willem de Vriend, was the recommended recording on BBC Radio 3's Building a Library by London Barbican's Managing Director, Sir Nicholas Kenyon. Highlighting the recording of the 'Emperor' concerto he suggested "This has passion, drama, vital rhythms, transparency, and, more important: a total fusion between soloist and orchestra". Of his debut album of Ravel and Rachmaninov in 2012 International Record Review claimed "this is indeed an astonishing debut", International Piano Magazine suggested "simply sensational".  
EJ-Arts represents Hannes Minnaar worldwide.