Walter & Lenny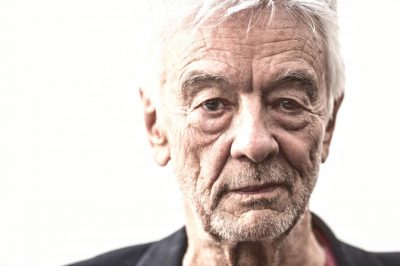 A one-man play devised by Peter McEnery, directed by Julia St John
Walter & Lenny is a one-man play based on the letters exchanged between Leonard Bernstein and Dean Walter Hussey the fruit of which became Bernstein's Chichester Psalms.   Both historically insightful, recognising Hussey as a true patron of the arts, and a charming exposé into the development of an unlikely, yet sincere friendship, this work is through-performed against a backdrop of striking images from Dean Hussey's other important commissioned works of Marc Chagall, Barbara Hepworth, Henry Moore, John Piper and Graham Sutherland. The piece is linked throughout with the work of composers that were such an influence on Bernstein.
Following Peter McEnery's performance of the play at the 2018 Bernstein in Chichester festival in the presence of the composer's son, Alexander Bernstein commented:
"Peter's tour-de-force performance as both my father, Leonard Bernstein, and Dean Walter Hussey manages deftly to capture both men's characters without resorting to impersonation.  Walter & Lenny is a wonderful, touching, and insightful play. Peter McEnery and Julia St. John have created an engrossing piece of theater out of this charming, often cryptic correspondence".
Conception of the play
Peter McEnery, a founder member of the Royal Shakespeare Company, searching for the right material for a one-man play, first came across the story whilst reading Nigel Simeone's collection 'The Leonard Bernstein Letters'.   Seeking the blessing of the Bernstein estate for the play McEnery devised this 70 minute work with striking portrayals both of The Dean and Leonard Bernstein on stage. The programme is available in three formats;
i) the play alone
ii) the play with a choral performance of Chichester Psalms as a second part to the performance
iii) a more extensive version with live orchestra performance is currently in discussion