September 2021: Hannes Minnaar Goldberg Variations CD release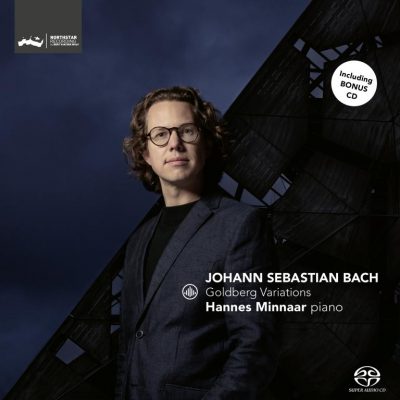 CD release, 24th September 2021. Another pandemic journey that Hannes Minnaar embarked upon with determination to bring this music to deserving audiences. Having lived for many years with the Goldbergs in his repertoire Hannes performed the Goldberg Variations across the Netherlands in Summer 2020 to intimate (yet safely distanced) audiences in some of Holland's most magnificent churches. The 10-city tour culminated in this recording. "The foundation of Minnaar's interpretation is his close following of the score..Anyone who listens to this rendition can only admire Minnaar's meticulousness" Opus Klassiek, September 2021.
Jed Distler, Classics Today: "Bach's Goldbergs, of course, need no special pleading, while Hannes Minnaar's pianistic distinction deserves serious attention". Read Jed Distler's full review here.